Landscape Architect
Landscaping Design and Consultation
As the first step to our landscaping services, we believe that a successful landscaping project begins with a detailed plan. Designing an outdoor space is similar to decorating inside - walls, windows, flooring, and furnishings are all elements to be considered and selected. We work with you to design functional, as well as beautiful, outdoor spaces. Our planning process ensures that every dollar spent is used effectively to give you the results you desire. Learn more about our design and consultation process by calling, emailing or completing the contact form.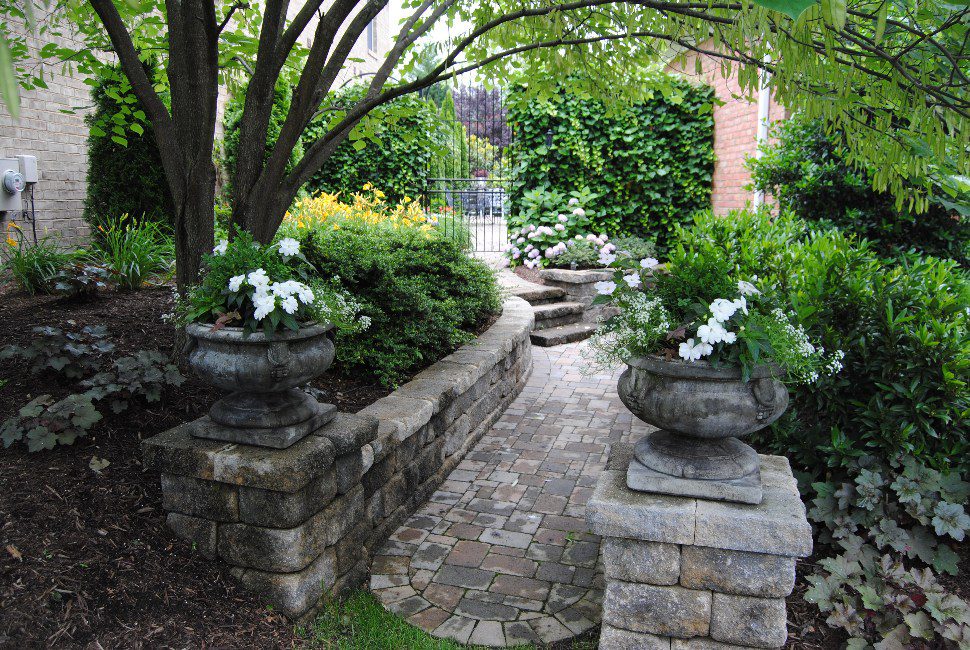 Landscapes are the natural features that provide the appeal and warmth to your outside living area. Are you dreaming of an extravagant outdoor area or wishing to enhance the natural beauty of your property? Green Acres has the experience and knowledge to bring your dreams to fulfillment.
Trees, shrubs, ground covers, perennials, annuals, and the lawns are all elements that soften the landscape, adding curb appeal to front yards and warmth to backyard environments.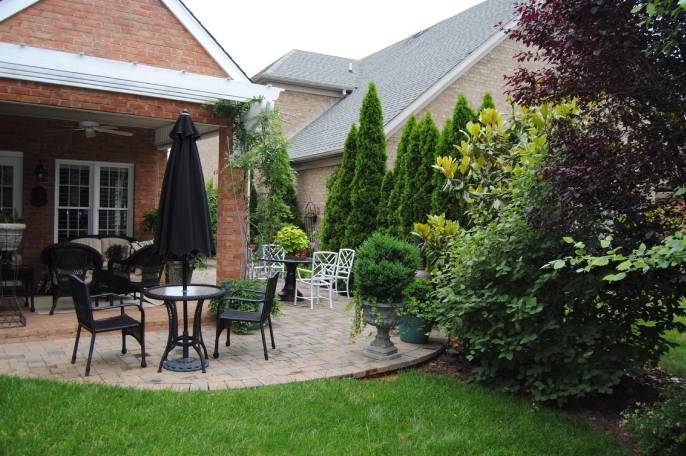 These features have many uses in landscaping, creating a smooth transition from one part of a home to another, blending hardscape features like walkways, and retaining walls, improving the overall scheme of the landscape, and camouflaging undesirable elements like utilities or exterior house elements.  Creating harmony through visible cooperation of plants and most importantly, decreasing maintenance.
By choosing trees and plants that thrive in the local climatic conditions and by using applications that promote long-term survival, Green Acres creates healthy landscapes that last and require low, cost-effective maintenance. Our landscapes are designed from formal to natural. They can be additions to an already existing landscape or a complete design and installation plan.
Hardscapes bring functionality to your outside areas by expanding your living area to the great outdoors with a patio to reclaiming the usefulness of your property with a retaining wall. Integrate hardscapes with other landscaping services for a beautiful, finished look.
Hardscapes are elements such as stone, brick, and rock that add structure to your landscape. Hardscapes include patios, walkways, retaining walls, and driveways.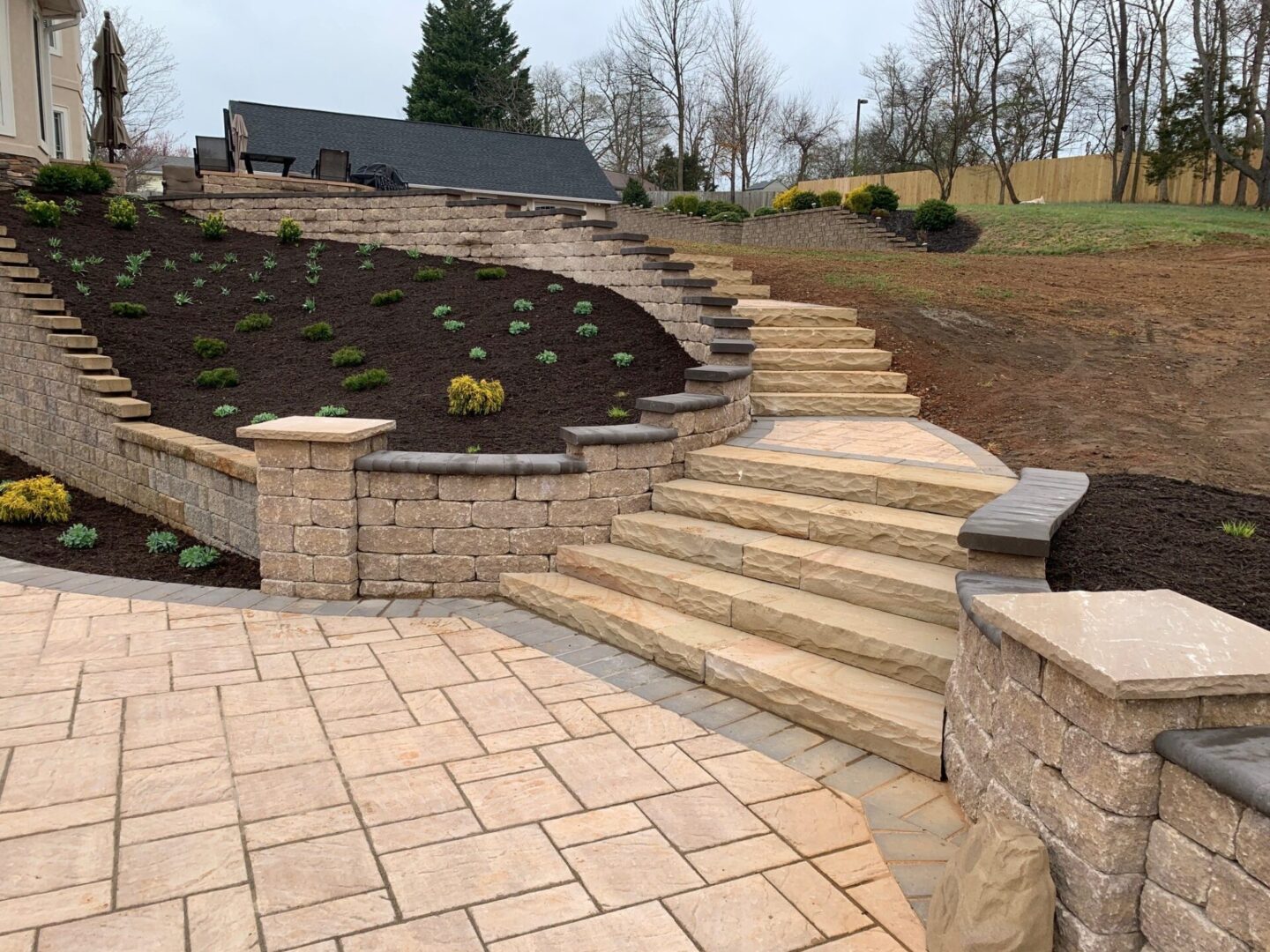 Tastefully designed and professionally installed hardscapes are great investments and can bring aesthetic and functional beauty to your outdoor space. Professional design and implementation are essential for successful hardscapes. Green Acres is certified in segmental retaining walls and interlocking concrete pavers. We have used these systems for over 25 years.
They provide continuity in the flow from the indoors to the outdoors. Patios are the basis for creating the special outdoor entertainment area. Walkways and driveways add a distinctive aura of blending the outdoors with the main building structure. While retaining walls add not only beauty and the feeling of strength but also aid in capturing outdoor space that may have been lost due to the property layout.
Waterscapes include everything from birdbaths and fountains, to streams, waterfalls, ponds and full size in ground swimming pools and hot tubs. We design and install them all. Our vast experience with these types of projects allows us to guarantee our work. Let us know what your vision is, and we will provide details with similar work we have completed and references from those customers.